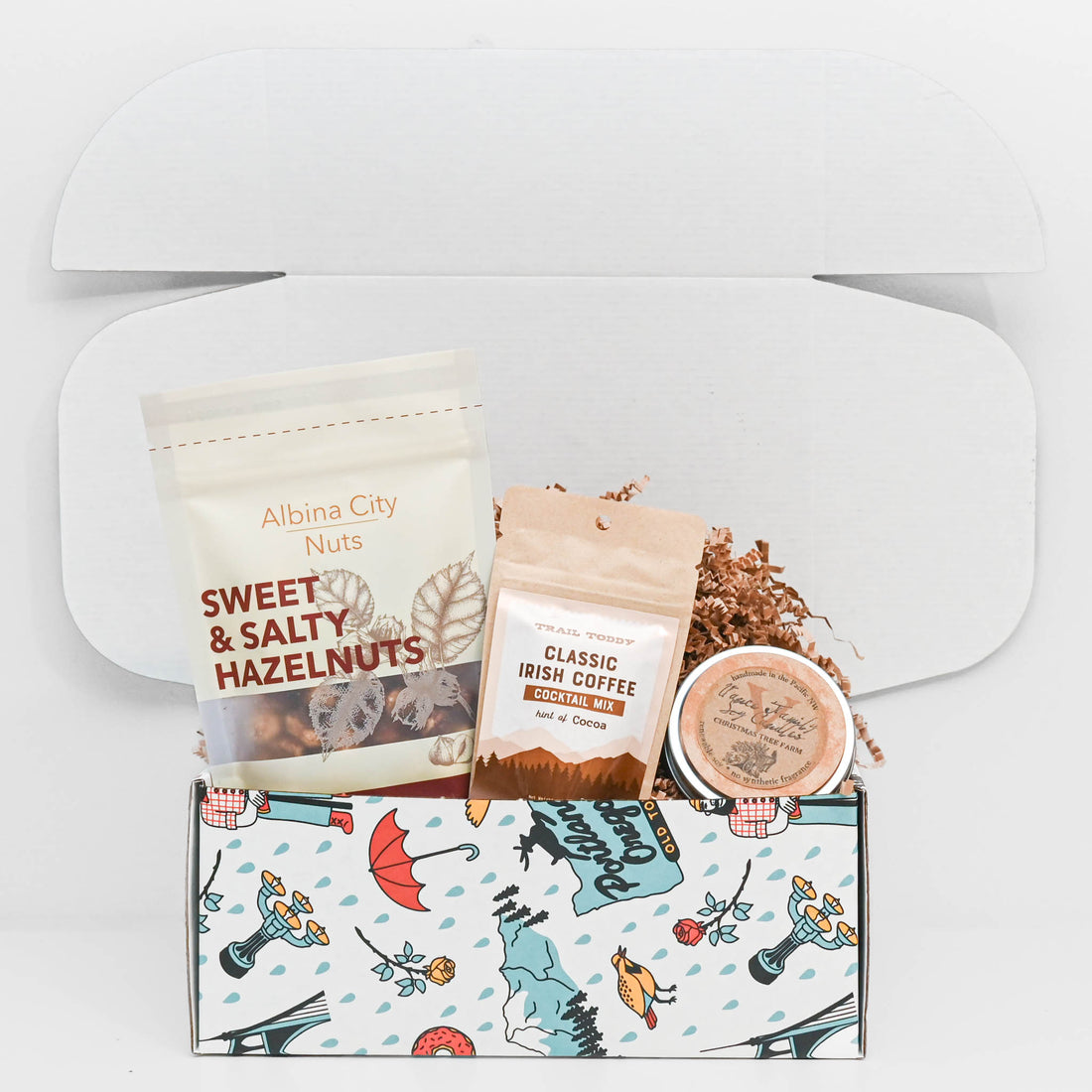 Holiday Treat Gift Box (ships early December)
Elevate your holiday season with our Holiday Treat Gift Box, a carefully curated ensemble of festive delights. Immerse your space in the warm glow of Vance Family Christmas Tree Candle, filling the air with the nostalgic scent of the season. Savor the delightful crunch of Albina City Nuts, a perfect blend of roasted goodness. And for a spirited celebration, indulge in our Hot Toddy Mix, a harmonious fusion of spices that turns any evening into a winter wonder. This meticulously crafted gift box is a symphony of holiday sensations, inviting you to relax, indulge, and share the magic with loved ones. Unwrap joy this season with the Spectacular Holiday Treat Gift Box—because every moment deserves to be celebrated.
Great gift for employees or clients thank yous!