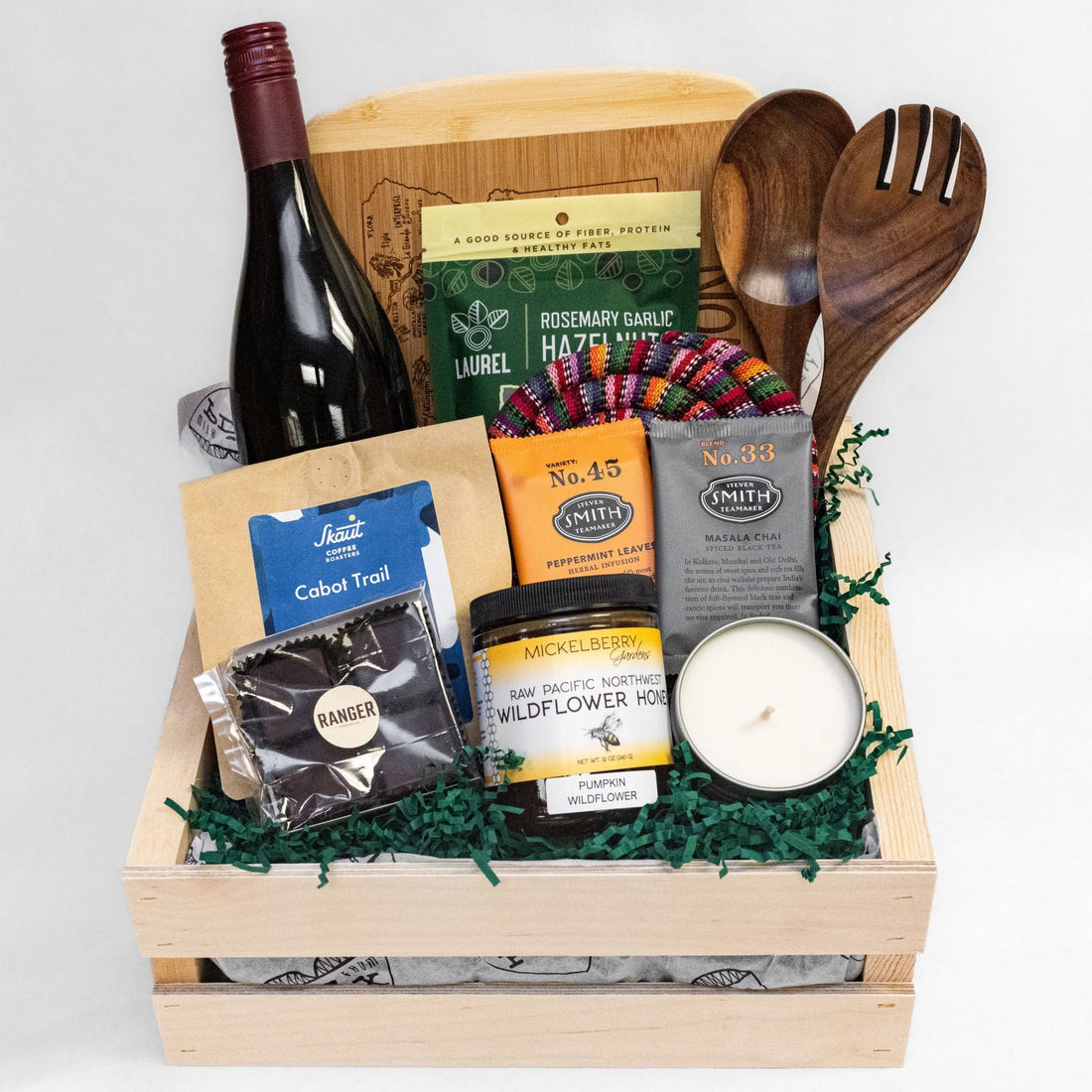 Dwell Gift Box (newly curated)
To date, my favorite gift set with kitchen essentials that are so on point!
Explore Oregon's flavors and delights with our newly curated Dwell Gift Box! Our pride for our home state is showcased through an Oregon Destination cutting board and a Willamette Valley Pinot Noir. Then treat yourself to Laurel Hazelnuts, Mickelberry Gardens Honey Pumpkin Wildflower and Skaut Coffee Roasters! Complete the adventure with Ranger chocolate truffles, a Vance travel candle and Smith Tea. Embark on a taste and sight journey now!