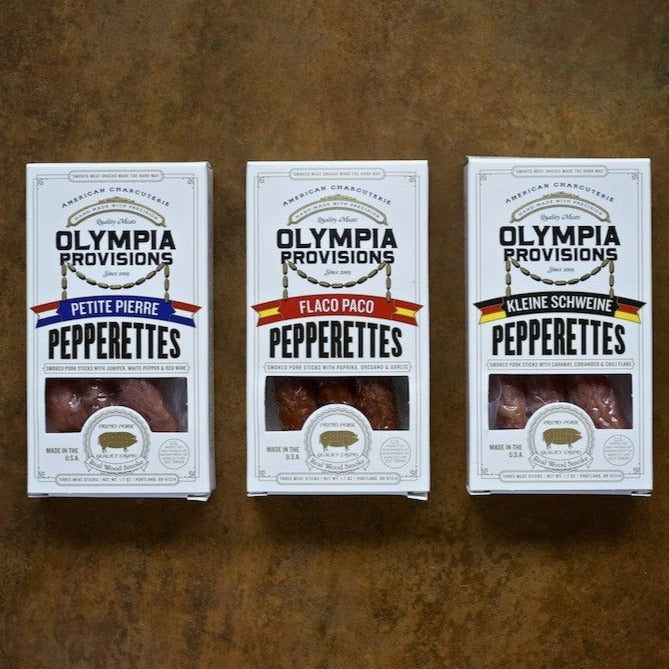 Olympia Provisions Pepperettes
Pork Stick?  Yes Please.
What's better than smoking pork sticks (with really good pork, in natural casings, over hickory and apple woods) ?  If you've been to their restaurants, you've probably had one of the long, thin, delicious sticks elegantly gracing the top of the deli case.  
Perfect for snacks, travel, pocket meat, and little gifts to say, "I love you... and you love meat."  1 pack per order.