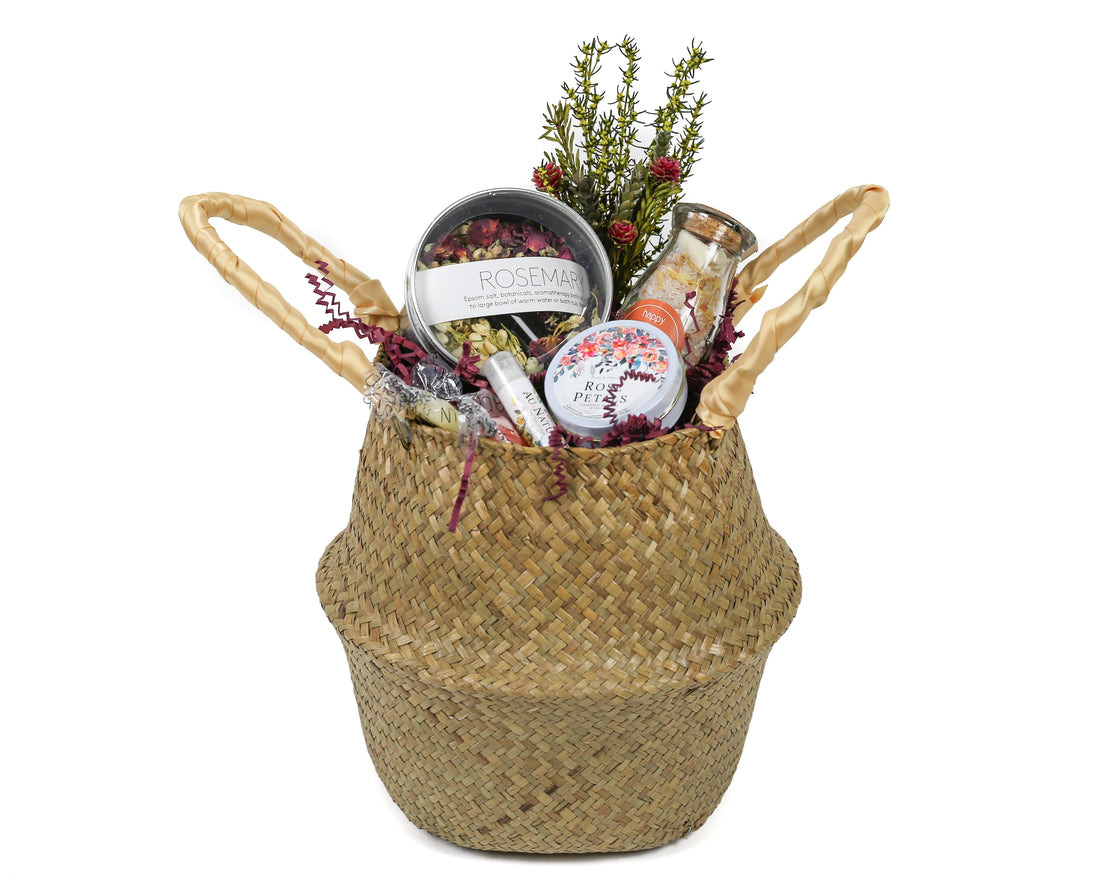 Made for those moments that call for love and passion on this special day. Lovely curated inside a sea grass basket that does double duty as a plant vessel or purse. Wrapped with silk ribbon at the handles and filled with the perfect combination for your special lady on this Mother's Day.
Each Spring Blooms Includes:
Loyly spa bath soak with a blend of rosemary, rose, and chamomile leaves and essential oil drops. 
A keepsake bundle of foraged seasonal foliage (handmade in our studio) to brighten up your office or kitchen.
This handmade rose petal lotion bar and Au Natural lip balm from Wood & Wax by Elle.  
A blend of lush rose and essential oils created by Happy Handmade in their NE Portland studio.
QUIN candy treats are the best with a blend of creamy delicious citrus and fruit chews.